Traffic Safety
Traffic Safety at Pine Street School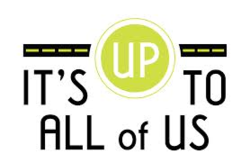 Please read the Traffic Safety at Pine Street Elementary School article, which has been updated.
At Pine Street Elementary, the wellbeing and safety of our students and school community are paramount.  It only takes a second for one of our students to dash out without looking between parked vehicles or buses – but this second can change lives forever.
In order to create a safe environment for our students, we have developed a streamlined pick-up/drop-off process for all Pine Street Elementary students, whether they walk, take the bus, or catch a ride with parents.  The key points in the streamlined traffic safety process are: 
School doors open in the morning at 8:30 a.m. to help decrease the bottleneck of vehicle and pedestrian traffic all arriving at the same time, and supervision commences at 8:20 a.m.
The parent drop-off/pick-up zone is located on the north side of Pine Street across from the green area/Cottonwood Park. Cars are to move steadily through this area to allow for drop-off/pick-up only. Parking is not permitted in order to ensure quick access and departure and to keep the line moving safely and efficiently.
A second drop-off/pick-up zone will be added on the west side of Conifer Street in the current bus zone before and after scheduled bus times posted on signage.  
The one-way access via the parking lot on the north side of Pine Street is for handicapped/specialized transportation and staff parking only.
Parents wishing to walk with students to their door are asked to please use the limited parent parking available on the south side of Pine Street in front of Cottonwood Park or the street parking available further along Pine Street, the east side of Conifer Street, or along Cottonwood Avenue and Evergreen Street. Be sure to follow posted parking signs in these areas.
For parents who are walking their children to school, we encourage you to use the crosswalks at the corner of Pine Street/Conifer Street or Pine Street/Evergreen Street.
We are confident that by having full participation in this streamlined traffic control process at Pine Street Elementary, we can make pick-up/drop-off times within our school community a safe and stress-free activity. 
Thank you in advance for working with us to keep our children safe and sound around their school. 
Below are some general school traffic safety tips from Alberta Transportation that you may find helpful.  
 Tips to keep children safe
Examine the road ahead and obey posted speed limits.
Always be prepared to slow down or stop.
Do not drive while distracted - always be alert of your surroundings.
Use caution when approaching intersections or mid-block crosswalks.
Parked or stopped vehicles may hide a pedestrian crossing the road. The fine for failing to yield to a pedestrian in a crosswalk or passing a vehicle stopped at a crosswalk is $575 and four demerit points.
Do not park in crosswalks.
Watch for school safety patrollers, identified by their orange vests, and stop as directed.
Driving tips when around school buses
Always watch for children crossing roads. Prepare to slow down and stop.
Alternating flashing yellow or amber lights mean a bus is slowing down to stop. Please do the same.
When approaching a school bus with red lights flashing—you must stop! The fine for passing a school bus with its red lights flashing is $402 and six demerit points.
Speed limits in school and playground zones
The speed limit in a school zone is 30 kilometres per hour unless otherwise posted.
Beginning in September 2018, all school zones in Strathcona County will be in effect from 7:30 a.m. to 4:30 p.m. on school days.
The speed limit in a playground zone is 30 kilometres per hour unless otherwise posted.
A vehicle is not permitted to pass or attempt to pass another vehicle travelling in the same direction from 8:30 a.m. to one hour after sunset in a playground zone.
Please click on the following link for the Parking Map
Pine Street School Parking Map  *Updated 2020