Fundraising
Nitza's Pizza Fundraiser
Click here for the order sheet and more information.
Coupons are good for one 12" large Pizza
a. Maximum 3 toppings
b. Pick Up Orders Only
c. Not Valid on Fridays or Saturdays
d. 1 coupon per person, per day.
2. Purchase your coupons by completing the order form below.
3. Coupons are $10.00 each; there is no limit to how many you can buy and they
have no expiry date.
4. Send your form and payment back to school in your student's agenda.
5. Payment Options
a. Cash
b. Cheque made out to Pine Street Volunteer Parents Society
c. E-transfer to pinestreetsvp@gmail.com, use Password PineStreet
6. Your order will be processed and coupons sent home in your student's
agenda.
7. Coupons are available for purchase until February 11th.
8. All funds raised will go to support Pine Street School!
_________________________________________________________________________________________________
Bottle Drive - Saturday, February 1,2020
Come to Pine Street on February 1, 2020 from 11 a.m. to 1 p.m. with your empty bottles!
Save-On Foods Wye Road

Bring in your grocery receipts from Save-On Foods on Wye Road.  Save-on Foods will give Pine Street 5% back as a fundraiser.
Cobbs Bread - Wye Road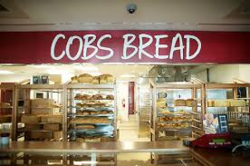 Cobbs bread will donate 5% of sales back to our school, just mention Pine Street when you make your purchases. No need to bring receipts to the school.
Boston Pizza Fundraiser
Bring in your receipts from Boston Pizza and they will give Pine Street 5% back as a fundraiser. The original receipt is required.