Pine Street School Asthma, Allergy & Anaphylaxis Plan
If your child has severe allergies or is at risk of anaphylaxis, asthma, or medical conditions please fill in and print off the appropriate form or forms by clicking on the link or links below and return to the school as soon as possible. 
If your child has a medical condition that may require medication or personal care by staff at Pine Street School, the following form or forms may be required:
Student Medication Consent Form
Child/Student Personal Care Management Plan
No Child Without
The No Child Without program provides FREE Medical Identification Services for elementary school children.  
In an emergency situation information about your child's medical conditions is critical.  In many cases, children are unable to communicate this important information.  MedicAlert Foundation Canada is a charitable organization that provides children attending a participating school with one FREE MedicAlert ID and FREE MedicAlert membership coverage between the ages of 4 & 14.  If you are interested in this program please see office staff for a Pine Street bar code & PIN number so you can enroll your child.
Prevention of Head Lice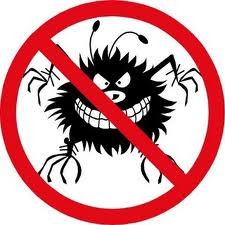 Make head checks for lice a regular part of your child's personal hygiene routine. Head lice is one of the most common problems faced by school-aged children and their families. Cases of head lice often increase following school breaks. While head lice control is primarily a parent responsibility, parents, the school and community all have a role to play. We strongly encourage you to speak to your children about proactive behavior to prevent the spread of head lice. This includes not sharing combs, hats, pillows and hair accessories and to avoid head to head contact. You child should know that teasing other students about head lice is unacceptable because just like the common cold, anyone can get head lice. Head lice does not jump from head to head and is not dangerous. Although head lice is not considered a health issue it can cause stress, anxiety and hardship for staff, students and parents. It is essential that each family does its part at home by undertaking regular screening and removal of lice and nits as part of routine personal hygiene. Please check out the following updated resources that include links to online videos on how to properly treat and screen for head lice. These resources are also available on the EIPS website and from our school office.